About Us
Top Source Maintenance and Contracting Services is one of leading heating, air conditioning, and ventilation specialist in the Philippines. Installing New equipment, repairing and replacing old equipment, duct rehabilitation, and fabrication and designing full HVAC systems. We hire only NC2 certified and trained technicians who ensure excellent workmanship and timely work. We are committed to providing each customer only the best quality of products, services, and customer care. We can customize our services per your requirements and, no matter what you need, Top Source can offer a solution.
OUR MISSION
To provide a responsive, economical and effective professional Engineering and Maintenance Services
OUR VISION
To become one of the leading Engineering and Maintenance service companies in the Philippines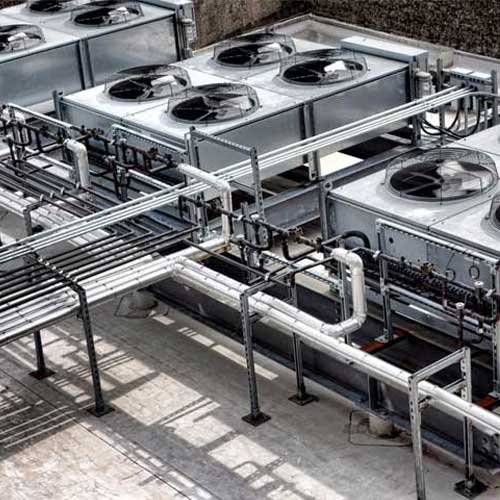 We offer a wide range of heating and cooling services including:
HVAC Audit - We make sure we are doing everything right. A system and a component check will determine energy loss and maximize efficiency. A good Contractor will make a full assessment before proceeding with the proposal and rehabilitation of the installation.
Commercial – We design, engineer, and construct HVAC for both new and old commercial buildings.
Retrofitting – Retrofitting is required when replacing and adding equipment to older heating and cooling systems. This increases energy efficiency, improves air quality, enhances reliability, and extends the life of your heating and cooling systems.
Replacement – If your current heating and cooling system is no longer working properly, we can replace your system with new equipment. Our systems are of the best quality and are installed by experts to help make your environment more comfortable and safer.
Installation – We offer premium quality HVAC systems installed by certified and trained technicians to deliver lasting service. We will ensure that your new heating and cooling system can provide optimum comfort according to your needs and usage.
Repairs – Our technicians are quick in diagnosing problems with all types of heating and cooling equipment.
We are a one-stop destination for all your heating and cooling requirements. From initial assessment (pre-audit) installation and repair to maintenance, replacement, and post audit, you can depend on us for all your heating and cooling needs.